Announcing The Octette Bridge Club
Published: August 26, 2021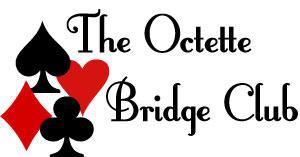 Please join us !
                  November 18 @ 7:30pm

                   November 19 @ 7:30pm

                   November 20 @ 7:30pm

                   and

                   November 21 @ 2pm

The Octette Bridge Club by P.J. Barry.
To be directed by Rob Sharman
Performances will be at MUCCC 142 Atlantic Ave, Rochester, NY 14607
$22 General Admission, $17 Students/Seniors 62+ Tickets may be purchased at the door only, cash or credit
Cast:
Kathy Coughenour
Judy D'Ambrosio
Don Drachenberg
Erin Jones Pfund
Robin Morris-Gaylord
Lauren Shapow
Debbie Tompkins
Kristy Walter
Susan Woodward
We will be using MuCCC's Covid Guidelines for all show performances
Proof of vaccine required to attend events at MuCCC.
The safety of the performers, crew, volunteers, and audience members is our priority. With the rise of the COVID-19 Delta variant, we have made updates to our policy in accordance with guidelines from the CDC, the State of New York, and Monroe County. Please note that this information will be continuously updated. Check back regularly for new information.
Please be aware of the following for your next visit to MuCCC:​
​​All visitors 12 years of age and older are required to show proof of full COVID-19 vaccination when entering the building. Unvaccinated visitors 12 years of age and older will not be admitted into the building.
It is highly recommended all vaccinated visitors wear a mask, covering both nose and mouth, while in the building.
Children under the age of 12 years will be admitted and are required to wear a mask, covering both nose and mouth, at all times while in the building.
Please note: All cast, crew, and volunteers are required to be fully vaccinated and must wear a mask while in MuCCC. Performers while on stage, however, are not currently required to wear masks while performing.
The doors will open 30 mins prior to the start of a show
Reference websites: NYS CDC
​Yes, we are air-conditioned with REME HALO® In-Duct Air Purifiers
Hope to see you at the show!
« View All News