Calling all One Act Playwrights!
Published: June 26, 2018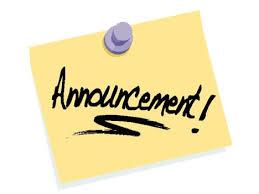 Are you a playwright located in or near the Greater Rochester Area?
Do you have a short play or one act you've always been wanting to see produced as a fully staged show?
Everyone's Theatre Company Inc. would LOVE to read your original new work!
ETC has already produced several successful seasons of Original One Acts which we have fully staged and our script team is currently reviewing submissions for our 2019 spring show!
We'd love to hear from YOU!
Please include your name/email and/or phone number w/your play submission (which you can attach as a jpg or pdf) and submit it to info@everyonestheatre.org. by Aug 1st 2018.
any questions - feel free to ask.
thank you for your time!
« View All News