Godspell in Air Conditioned Theatre!
Published: June 20, 2018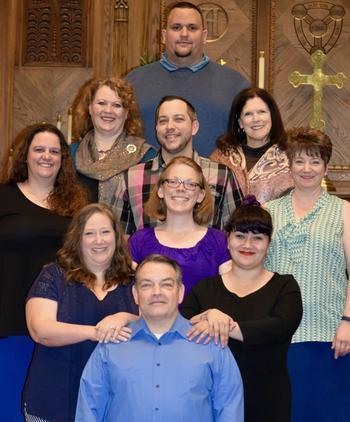 Everyone's Theatre Company Inc, is proud to present:
Godspell
(the 2012 version)
Music and lyrics by Stephen Schwartz
Book by John-Michael Tebelak-
Directed by Rob Sharman
Featuring Billy DeMetsenaere, Rochelle Pray, Taryn Bonke, Jenna Overbeck, Matt Berry, Erin O'Hanlon, Erin Pfund, Susan Woodward, Ann Rhody, and Jeff Clair as Jesus
This is an updated version of a classic musical, where Jesus and his disciples use songs to deliver the message of the Parables found in the Gospel of Matthew.
While the musical retains many of the original songs including Day by Day, Turn Back, O Man, Prepare Ye the Way of the Lord, O Bless the Lord, and All Good Gifts, many have new harmonies which audiences will enjoy!
Performances will be held at the MUCCC at 142 Atlantic Ave Rochester, NY 14607. Performance dates are July 12-14 at 7:30pm, July 15 at 2pm, and July 19-21 at 7:30.
Save money! Purchase your tickets in advance online at www.muccc.org. Tickets purchased online in advance are $20, seniors/students $15. Tickets purchased at the door are $25, seniors/ students $20.
*Donations to MuCCC are not applied to prices of our tickets***
If you have any questions please call ETC, Inc. at 585-727-1373.
*and yes...the theatre IS air-conditioned!!!**
Hope to see you there!
« View All News