Open Auditions for Godspell!!
Published: March 18, 2018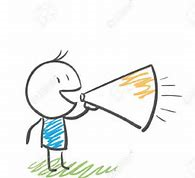 Everyone's Theatre Co., Inc. is proud to announce auditions for its summer production of Godspell (2012 Version), music and lyrics by Stephen Schwartz, written by John Michael Tibalek. Artistic direction by Robert Sharman. Music Direction by Jeremy Rath. Performances will take place July 12-15 and July 19-21 at MuCCC. Auditions will take place at Reformation Lutheran Church, 111 N. Chestnut St, Rochester, NY 14604 on Monday, April 9 and Tuesday April 10, from 6:00 to 9:00 p.m. PLEASE ARRIVE EARLY TO COMPLETE NECESSARY PAPER WORK. AUDITIONS TO BEGIN PROMPTLY AT 6:00 p.m. Auditions are open to actors age 18 years and up-there is no age limit. Music and sides will provided at the audition. Roles are written for 5 men and 5 women. 2 roles will remain gender-specific. All other roles are open to interpretation. Character descriptions/break downs and director's vision will be discussed at auditions. If you have any questions, please contact us at everyonestheatre.org. "Godspell" is produced in cooperation MTI, Inc."
« View All News