Open Auditions for Making God Laugh!
Published: September 16, 2018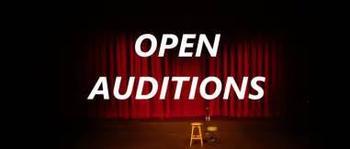 Auditions for Making God Laugh
Everyone's Theatre Company, Inc. (ETC) will be holding auditions for Sean Grennan's play, Making God Laugh on Monday, October 1 and Tuesday, October 2 at the Evangelical Lutheran Church of the Reformation, 111 N. Chestnut St. Rochester, NY 14604.
Please arrive at 6:30pm so auditions can begin promptly at 7:00pm.
Directed by Paul Scheib. Rehearsals will be on Tuesday and Thursday evenings. Performances will be at the MuCCC, 142 Atlantic Ave, Rochester on December 20, 21, 22, 23, 27, 28 and 29.
Making God Laugh tells the story of one Roman Catholic family's dysfunction told at the Holidays over a 30-year period.
Cast of Characters:
Ruthie - Female 40-50's Matriarch of the family. Bossy, authoritative, means well but tries to steer the world more than humanely possible. She needles her children and husband, but deep down loves them all.
Bill - Male 40-50's Patriarch of the family. Loves everyone, and goes with the flow. Being a Dad and Husband is his ideal work and he's very successful at it.
Richard - Male mid-late 20's. Always looking for the next big thing, trying to look the part, but never quite getting there.
Maddie - Female mid 20's. An aspiring actress who moves to NYC to try to make it big. She and her Mother have a difficult relationship.
Thomas - Male 20's. the "good" son. Even tempered like his Father, studying of the priesthood, but life takes a different turn for him.
Sides will be available at the auditions.
Produced by special arrangement with Playscripts, Inc. (www.playscripts.com) https://www.facebook.com/events/878560855865394/ info@everyonestheatre.com
« View All News