Thinking of auditioning? - more info!
Published: February 10, 2017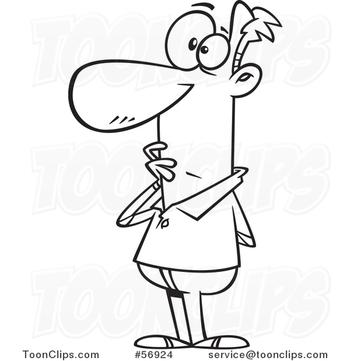 Here's a quick summary of the plays we're doing!
"Moon Over Gomorrah"
Characters:
Dad (Charles) a man about 60
Mom (Eileen) a woman about 60
Mark (their son) a man in his mid to late 20s
Eric (a fellow actor) a man in his late 20s
Cynthia (Mark's fiancée) a woman in her mid to late 20s
Plot: Mom and Dad have seen their son in a play, and he has let them know he has something big to tell them afterwards. They make certain assumptions about what it is, and hilarity ensues...
---
"The Intoxicated"
A dirty-realist style one-act play that takes place on a back patio in the evening. The passage of time is created by brush-stroke scenes, in which the set grows messier with empty bottles and the two characters become increasingly intoxicated.
Two characters, Andy and Jared, approximately between their late thirties and early fifties (easy range, right there). Both are dirt-bags, but you don't know that until the end.
Simple plot: two best friends spend an evening drinking and smoking, discovering more about each other than they ever should have.
---
"12 Dollars "
2 Male Characters - Undefined Space could be a cafe/coffee shop or alley or back street
Mickey is in his forties and sharply dressed. He is confident and at ease wherever he is.
Kid is 18-24. He is somewhat unkempt but not dirty, and he is anxious.
open to all ethnicities but seeking non-white actors
---
"To Take your Lunch to Work"
2 Male Characters - Office Setting - Comedic Play
Josh - mid 40's
Bill - mid 40's
Summary It's Bill's birthday and he has received a wrapped present which his co-worker Josh is asking him about....the gift is from Bill's mother....and he's not looking forward to opening it.
---
"Odd Scouts"
3 Main characters - 1 Walk on - Black Box - Comedic Play
Scoutmaster Frank - 30-50's - Troup master who isn't as enthusiastic a scout leader as he used to be
Billy - 20's - 50's - Adult playing a child - He is not a very good scout and somewhat confused
Tammy- 20's-50's - Adult playing a child - She is not a very good scout and somewhat confused
Scoutmaster General (walk on) - 30-60's - Male or Female - Distinguished and all business
Summary
Both Bill/Tammy need to earn just ONE merit badge....just ONE badge....and it's up to Scoutmaster Frank to see they get It ...unfortunately.
---
"Ghosts"
Three Characters / Dramatic Play
CHARACTERS
Amy (female, mid 20s) - A theater lighting designer who is still dealing with a deeply personal tragedy
Luke (male, mid 20s) - Amy's high school boyfriend who is trying to deal with the same tragedy in his own way
Joseph (male, late 40s) - Amy's father who is back at home after just being released from the hospital
SETTING - Joseph's house, evening, present day
SUMMARY Amy is home with her father after getting out of the hospital, but she is also dealing with Luke, her former high school boyfriend. They are still dealing with a tragic moment in their lives, and getting past their grieving - or letting go - may be really difficult...
« View All News